NATURAL WOOL INSULATION

Power Bill Saver, Eco-friendly, Air Purifier and Safe in Fires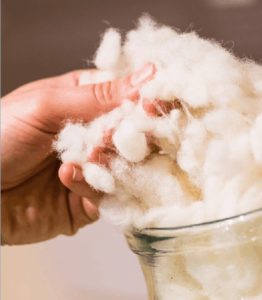 What is the Advantage on Pure Wool
Pure Wool Life Insulation is an Improved performance Natural Wool Insulation, that the R-value is increased. The other major advantage is that Pure Wool Life Insulation will not maintain a flame at a temperature below 1,200°F without the use of any chemicals, whereas other natural wool insulation products often need the addition of chemicals such as Boric Acid to pass the flame tests. This is because Pure Wool Life Insulation uses a unique processing method of fiber entanglement. Pure Wool Insulation does not contain any harsh chemicals and is the only totally 100% green insulation on the market. When crimped wool fibers are entangled together, they form millions of tiny air pockets which trap air. These tiny pockets are what keep sheep warm in the winter and cool in the summer. This natural adaption works in the same manner to insulate your building or home. Read full article
Full Benefits
Pure Wool Life Insulation has a lot of benefits that can change your life. Maintains its R-Value regardless of the outside temperature and humidity. Cleans the air in your house, removing volatile chemicals such as Formaldehyde. It makes your house safe in the event of a fire and dramatically reduces the toxicity. Having the lowest carbon footprint it helps improve the environment and save our planet.
The Parliament in the UK Remodeled with Wool Insulation
Leeds University was commissioned to evaluate insulation options for the British Houses of Parliament.  They concluded that wool provided the most benefits, not only for thermal insulation but to reduce the opportunity for the very ancient building.  No other form of insulation could meet the same level of requirement.  The work is now underway.  On opening the area to be insulated it was found that wool had originally been used some 150 years ago.  It was still in excellent condition.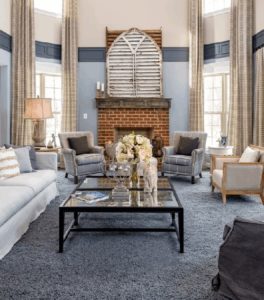 Josh Laney testimonial
"I had recently added to my home and needed to get the addition insulated. I have had a construction company the past 18 years and built custom homes and high end remodels. I choose to go with Pure Wool Life Insulation. I was very surprised with all the attributes of using wool as insulation. Far more than all the other products on the market.
As more than a year has passed since I installed the Pure Wool Life Insulation in my addition, I could not be more satisfied with its performance. My power bill is so much better is the largest plus but the addition that I installed this in, which has the least amount of cooling, has shown to be the most comfortable room in the house and stays the most constant temperature. I could not be happier!"
Applications
See How Pure Wool Life Insulation Has been applied in the same places than other insulation materials with a lot better results for Thermal and Acoustic Insulation.
Residential
Pure Wool Life Insulation can be used like any other Insulation system, it will protect your family and save you money  since it will Reduce your power bill due to its high insulation power, avoid the growth of mold because of its power to control humidity, Reduce Drastically VOC's (harmful off-gassing in your house) avoiding your family exposure to this harmful environment. Not to mention that is has a Lifetime Warranty and when using Pure Wool Life Insulation you are contributing to Reduce Global Warming.
PURE WOOL LIFE INSULATION is easy to install and can be installed as a Do it Yourself project or Installed by a professional.
Find a ContractorGet a DIY Estimate
---

Commercial
Commercial use of PURE WOOL LIFE INSULATION is extensive, it can be used as Thermal or  Acoustic insulation. As a thermal insulator, it can be used in any project, installed with a blown in system combined with a proper air sealing or envelope building system. It will perform one highest insulation values, all other benefits like fire Resistance and Moisture Growth Control.
As an Acoustic Insulator, it is the best sound insulator in the market, 4 times more effective than traditional mineral wool used for Acoustic Insulation. Perfect for Meeting rooms, Cinemas, Training Rooms, Recording Studios and any other rooms where High-Performance Acoustic Insulation is needed.
Find a Contractor  Become a Distributor
---
Historical Preservation
Wool is an excellent insulator for historical preservation because it has a "Higher real-world insulation value" plus it is reversible. This is very important because unlike Spray Foam, Wool won't affect the original structure of an old building, keeping its old building value.
Old houses are insulated with wool to maintain the integrity of the original structure and achieve the highest insulation value possible, as well as achieving all the advantages PURE WOOL LIFE INSULATION offers, like fire resistance, air cleaning, moisture control, bug resistance and contribution to global warming efforts reducing Co2 in the atmosphere.
PURE WOOL LIFE INSULATION is easy to install and can be installed as a Do it yourself project or Installed by a professional
Find a ContractorGet a DIY Estimate
FREQUENTLY ASKED QUESTIONS
Q. Can you have an allergy to wool?
A. Wool is a protein, just like your fingernails and hair. There is no substantiated case of anyone being allergic to wool. The reason that some would have thought they had an allergy to wool was that wool sweaters and coats used to be made of coarse wool. That was itchy if against the skin. They do not do that now.
Q. Is Pure Wool Life Insulation expensive?
A. The initial price is marginally higher than some other forms of insulation, however, no other insulation provides the health benefits, maintains its thermal and acoustic values for life, never needs replacing, and helps keep the environment clean. No, it is not expensive.
Q. How does Pure Wool Life Insulation clean the air?
A. Pure Wool Life Insulation absorbs and breaks down VOC's (volatile organic chemicals) in the atmosphere. This includes Formaldehyde and Nitrous Dioxide, the major health hazards to indoor wellness.
Q. Is wool insulation used outside the USA?
A. In Europe, the United Kingdom, Australia, New Zealand, and many other countries wool is used extensively in insulation. There are not enough sheep in the world to insulate all the houses, so it is selectively available.